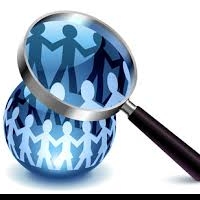 SEARCH COMMITTEE UPDATE
Update from the Pastor Search Committee
Update from the Pastor Search Committee 11/19/18
We thank you for your continued prayers. Knowing that you have been praying for us, has been a source of inspiration. Please don't stop now, your prayers are needed and appreciated more than ever.
At this time we have reduced the number of candidates to two. We are continuing to meet with these individuals and determine if one of these men will be the senior pastor that God has for us.
As we continue through the process, we are very much in a time of transition. It is critical that we let God prepare our hearts to be the church that God wants us to be. Ezra 1:5 reads, "Then the family heads of Judah and Benjamin, and the priests and Levites-everyone whose heart God had moved-prepared to go up and build the house of the Lord in Jerusalem." God moved in people's hearts and incredible things happened.
We are on a similar path at Central Baptist Church. God is working to change us from the inside out in preparation for our new Pastor. Will we let God change us? Can we be humbled and accept God's will? Will our priorities become God's priorities for CBC? God has given us free will to decide if we will accept the changes that are coming. If we do, incredible things will happen.
Thank You,
Your Pastor Search Committee
Back