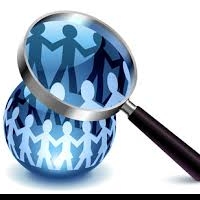 SEARCH COMMITTEE UPDATE
Update from the Pastor Search Committee
Update From The Pastor Search Committee 06/18/18
We have been blessed with literally hundreds of resumes. There is interest in Central Baptist Church from all over the world. God is definitely at work. We will continue to receive resumes until July 14
th
, 2018.
Our job now is to review each resume that we have received. This is very time consuming as we read, make notes, examine websites provided, and listen to sermons that are available for each candidate. We ask for your prayers, specifically that we are diligent and will use our quiet time to focus on the end result, which is to find the Pastor that God has for us.
"Ask and it will be given you, seek and you will find, knock on the door and it will opened for you."
Mathew 7:7
These are the words of Jesus Christ as He teaches us to ask for His help, seek His will, but most importantly, act on His plan with His timing. We know God is with us because we have asked for His help. We have faith that at the end of our search His will is going to be done. We also know that through our actions we will honor Him.
We continue to ask for your prayers now more than ever. Pray that Central Baptist Church is prepared for the new Pastor that God will bring to us. Pray for us on the Search Committee that our distractions will be minimized, and that we will be focused and have clarity as we work our way through the resumes. Finally, pray for the entire church body. We must ask God to make our hearts right as we continue this time of transition.
The Pastor Search Committee
MEET CENTRAL BAPTIST CHURCH
(click to view video)
Send resumes to cbcsearch7@gmail.com
Back