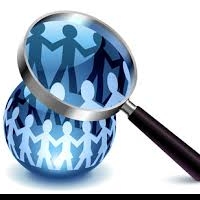 SEARCH COMMITTEE UPDATE
January 23, 2018
Update from the Pastor Search Committee, 3/12/18
Pastor Search Committee Update, 3/12/18
There were over 300 surveys returned by the staff and congregation. We thank you very much for taking the time and making the effort to help us as we move forward. The results of the survey will be discussed in a Town Hall Meeting on April 22, 2018.
Our next step in the process is to begin "40 Days of Prayer". This is a crucial part of the pastoral search effort. We are asking that you use the devotional as a guide for your daily prayer time. Our hope is that this will help unify our church family in prayer, and to move us into a deeper relationship with God. As, guest speaker, Jerry Waugh told us in his message, when our trust is in God, we are in a WIN-WIN situation. We win and God wins. Your Pastor Search Committee believes that God is in control, and we are working toward the result that God wants for Central Baptist Church.
If you did not receive one of the 40 Days of Prayer devotional booklets, please call the church office to arrange for your copy.
Our specific prayer requests are:
We are to be focused on God's will for Central Baptist Church
God gives us protection from Satan and his efforts to shift our focus away from Him
The unity of our staff and congregation
Guidance for the man that God has already picked to be our next Pastor
The Pastor Search Committee
Back