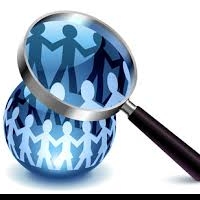 SEARCH COMMITTEE UPDATE
Update from the Pastor Search Committee
Update From The Pastor Search Committee
As we move forward in the search process, we continue to be thankful for your prayers and words of encouragement. During this time of transition it will be very important for us to be unified in our immediate goal of finding a Pastor, but also we must be unified as we seek the ultimate goal, of understanding God's will.
After months of planning, we are now ready to receive resumes for the job opening. Resumes can be sent directly to our email address,
cbcsearch7@gmail.com
. This is a critical step and we ask for your continued prayers. Specifically pray that the man God has called for our next Pastor, sees the job opening, realizes the calling, and responds.
Psalms 37: 23, 24
"A man's steps are established by the Lord, and he takes pleasure in his way. Though he falls he will not be overwhelmed, because the Lord holds his hand."
We are assured that God is walking on this journey with us. Please continue in prayer for us and with us.
MEET CENTRAL BAPTIST CHURCH
(click to view video)
The Pastor Search Committee
Back