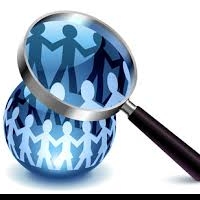 SEARCH COMMITTEE UPDATE
Update from the Pastor Search Committee
Update From The Pastor Search Committee 09/6/18
You should be assured that God is in control of your committee. We have put our faith in him to guide us as we continue to go through resumes. Some of the discussions are very long, while others are short and to the point. When disagreements come up we listen, talk it out, and ask ourselves, what does God want us to do. It is our responsibility to let God be God.
We appreciate all of your prayers, kind remarks, and hugs. We need these as we move forward in the process.
We ask for these specific prayer requests:
For our Church and Staff, that we are unified while preparing ourselves for new leadership.
For our Committee to be in God's will as we make decisions.
For our prospective new Pastor and his family, as they make life changing decisions.
The Pastor Search Committee
Back